About Radiology Masterclass

Mission
Radiology Masterclass aims to provide world class educational services. The site is designed with UK medical students and junior doctors in mind, but Radiology Masterclass now reaches a broad range of health care professionals worldwide.
We aim to offer educational material which covers the undergraduate medical imaging curriculum as specified by the Royal College of Radiologists, London, UK. Radiology Masterclass pledges only to publish material which is deemed to be of the highest quality. We believe that this commitment to quality of educational material is the reason for the ongoing success of the site.
History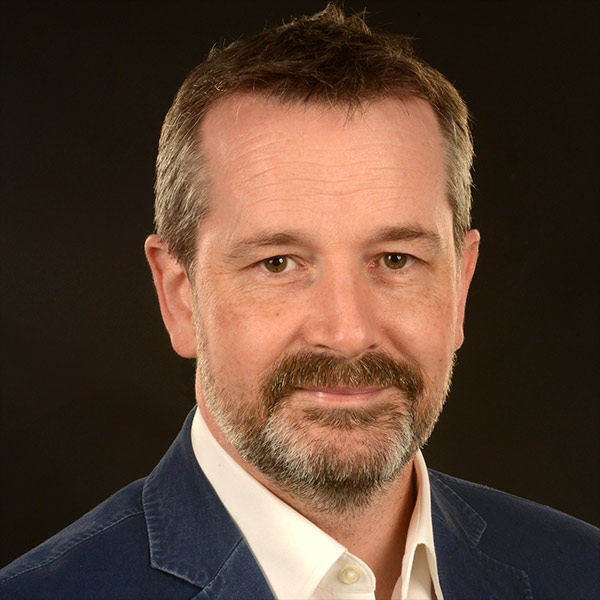 Radiology Masterclass was founded in 2007 by Dr Graham Lloyd-Jones (BA, MBBS, MRCP, FRCR) who continues as director and editor. Dr Lloyd-Jones initially trained in Graphic Design at the University of the West of England (1991) before going on to study Medicine at Imperial College, London (2001). He trained in post-graduate medicine in West London and then as a Radiologist in Southampton, UK (2009). He now works as a Consultant Radiologist at Salisbury NHS Foundation Trust, Wiltshire, UK where he is head of the Department of Radiology. His specialist interests are musculoskeletal and thoracic imaging, and he is also the Lead Radiologist for the Duke of Cornwall Spinal Treatment Centre based at Salisbury. Dr Lloyd-Jones is the co-author and illustrator of 'Radiology at a Glance' (Wiley-Blackwell, 2nd Ed. 2017).
Acknowledgements
Radiology Masterclass is grateful to the following people for their help.
Dr Mary Gawne-Cain (Consultant Neuroradiologist - University Hospital Southampton UK) for her work on editing the CT brain tutorials and CT brain image galleries.
Dr Charles Peebles (Consultant Cardiothoracic Radiologist - University Hospital Southampton UK) for his help in providing images for the 'Basics of MRI Interpretation' tutorial.
Dr Richard Smith (Consultant Rheumatologist - Salisbury District Hospital UK) for editing the 'Imaging of Musculoskeletal Disorders' tutorial.
Dr Mark Wills (Consultant Gastrointestinal Radiologist - Salisbury District Hospital UK) for his work in editing the Chest X-ray tubes tutorial and image gallery.
Dr Chris Watts (Consultant Interventional Radiologist - Royal Bournemouth Hospital UK) for his work in editing the Chest X-ray tubes tutorial and image gallery.
Affiliation scheme
Radiology Masterclass invites academic and health care institutions to join the affiliation scheme. Any individual who is in a recognised role of medical education, undergraduate or postgraduate, can apply to join the scheme on behalf of their institution. Any person associated with an affiliated institution (on the basis of their institutional email address) is given access to the courses section certificated assessments at discounted rates. For more information please see the affiliate scheme page. To apply for membership to the scheme please complete the affiliate scheme application form.
Disclaimer
The use of Radiology Masterclass website is no substitute for formal medical training. Radiology Masterclass takes no responsibility for lack of exam success and advises adherence to local standards required within a formal undergraduate and postgraduate medical education curriculum. Where local advice differs from methodology proffered in the Radiology Masterclass website, local advice must be followed. Radiology Masterclass does not guarantee that data referring to clinical guidelines or nomenclature is up to date. No clinical decision should be made based on material in this website, reference to senior clinical opinion and knowledge gained from wider medical education is always required. Radiology Masterclass does not offer medical advice and if asked to do so via the contact form is not obliged to respond.
Terms and Conditions
To use the Radiology Masterclass website you must agree to the full terms and conditions.
NEWS -
COVID-19 image gallery available
See our COVID-19 image gallery. This gallery will be developed further in the next few weeks.
Email Newsletter
Please sign up to the Radiology Masterclass email newsletter to keep informed about new content, offers, competitions, and the affiliation scheme.
Facebook
Follow Radiology Masterclass on Facebook to hear when new content is published.
Recommended textbook
Radiology at a Glance - 2nd Edition
Co-authored by the author of Radiology Masterclass, Radiology at a Glance is a complete overview of medical imaging suitable for medical students, junior doctors and other health professionals. Second edition published September 2017.