Radiology Masterclass

Affiliate Scheme Application
Academic and health care institutions are invited to become members of the 'Radiology Masterclass Affiliate Scheme'. Membership of the scheme facilitates discounted access to the accredited course completion assessment certificates provided by Radiology Masterclass for individuals from affiliated institutions. Membership also facilitates permission for use of content found on the Radiology Masterclass website for non-commercial educational purposes.
For more details please see the 'Radiology Masterclass Affiliate Scheme' page or email us at affiliates@radiologymasterclass.co.uk.
To apply to become an affiliate scheme representative on behalf of your institution please complete the form below. By completing this form you agree to abide by the Radiology Masterclass terms and conditions.
Affiliation Scheme Application Form
Privacy notice: Your details will not be added to an emailing list or passed to any third party. The email address you provide on this form will only be used by Radiology Masterclass to respond to your affiliation scheme membership, and in accordance with our Privacy Policy.
If you would like to keep informed about new content, events, and special offers, then please subscribe to our email newsletter - click here.
NEWS -
COVID-19 resources
Go to the resources page for links relating to the research work of Dr Graham Lloyd-Jones, Director of Radiology Masterclass.
COVID-19 latest
Presentation by Dr Graham Lloyd-Jones at the national Infection Prevention and Control conference - 27th April 2022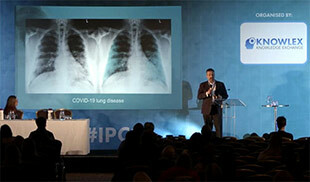 Facebook
Follow Radiology Masterclass on Facebook to hear when new content is published.
Twitter
Follow @RadMasterclass. For quizzes, updates, interesting cases, discounts and radiology news.
Follow @DrGrahamLJ. Commenting on radiology and links between oral health and systemic diseases.
Email Newsletter
Please sign up to the Radiology Masterclass email newsletter to keep informed about new content, offers, competitions, and the affiliation scheme.
Radiology at a Glance
Co-authored by Dr Graham Lloyd-Jones, Radiology at a Glance is an excellent overview of the basics of medical imaging. See independent review.