Radiology Masterclass

Affiliate Scheme Application
Academic and health care institutions are invited to become members of the 'Radiology Masterclass Affiliate Scheme'. Membership of the scheme facilitates discounted access to the accredited course completion assessment certificates provided by Radiology Masterclass for individuals from affiliated institutions. Membership also facilitates permission for use of content found on the Radiology Masterclass website for non-commercial educational purposes.
For more details please see the 'Radiology Masterclass Affiliate Scheme' page or email us at affiliates@radiologymasterclass.co.uk.
To apply to become an affiliate scheme representative on behalf of your institution please complete the form below. By completing this form you agree to abide by the Radiology Masterclass terms and conditions.
Affiliation Scheme Application Form
Privacy notice: Your details will not be added to an emailing list or passed to any third party. The email address you provide on this form will only be used by Radiology Masterclass to respond to your affiliation scheme membership, and in accordance with our Privacy Policy.
If you would like to keep informed about new content, events, and special offers, then please subscribe to our email newsletter - click here.
NEWS -
New trauma X-ray quiz
See the new practice X-ray interpretation gallery here - Trauma X-ray Quiz - Whole Skeleton
More quizzes coming soon!
Oro-Vasculo-Pulmonary route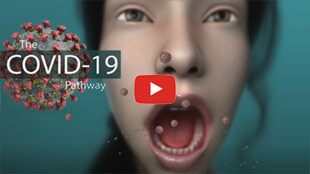 Dr Graham Lloyd-Jones explains the theory that SARS-CoV-2 could take the same infection route as seen in endocarditis - via the veins of the mouth, neck, and chest, directly to the pulmonary arteries. Read more here - COVID-19 Oro-Vasculo-Pulmonary route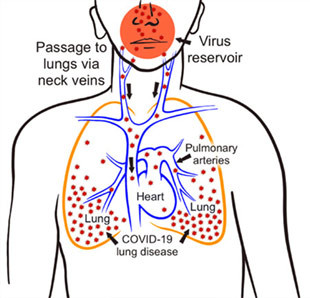 COVID-19 Lung Disease: A Pulmonary Vasculopathy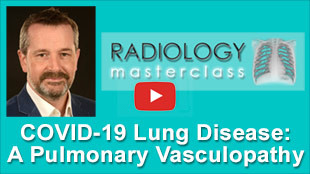 Watch the presentation by Dr Graham Lloyd-Jones, Director of Radiology Masterclass, given on November 11th 2020 at the annual conference of the British Society for Haematology, titled - What can the Radiology tell us about the vasculopathy of COVID-19 lung disease?
COVID-19 resources
The COVID-19 pathway video animation
Update from Dr Graham Lloyd-Jones, director of Radiology Masterclass. Acute COVID-19 lung disease: A pulmonary vasculopathy - not a respiratory pneumonia
Email Newsletter
Please sign up to the Radiology Masterclass email newsletter to keep informed about new content, offers, competitions, and the affiliation scheme.
Facebook
Follow Radiology Masterclass on Facebook to hear when new content is published.
Recommended textbook
Radiology at a Glance - 2nd Edition
Co-authored by the author of Radiology Masterclass, Radiology at a Glance is a complete overview of medical imaging suitable for medical students, junior doctors and other health professionals. Second edition published September 2017.