Contact Radiology Masterclass

Contact Form
Please note this is not a registration form. To sign up for the accredited course assessments please register here.
Courses feedback
If you have signed up to one of our course completion assessments (see the courses page) we invite you to offer feedback using this contact form. For this purpose please mark the subject box as 'course feedback' and please tell us which specific course you would like to feedback about. We want our courses to be the best online radiology educational resources available. Any feedback to help us improve would be very welcome. Thank you.
Privacy notice: Your details will not be passed to any third party. The email address you provide on this form will only be used by Radiology Masterclass to reply to your message.
Please note that no response will be made to requests for personal medical advice or a radiological opinion.

NEWS -
New Trauma X-ray Quizzes
Trauma X-ray Quiz - Upper Limb
The Radiology OSCE (video)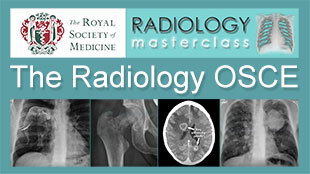 Presentation by Dr Graham Lloyd-Jones at the annual finals conference of the Royal Society of Medicine. Essential tips on how to get through the Radiology OSCE. Watch video >>
Follow Radiology Masterclass
Please subscribe to the Radiology Masterclass email newsletter to keep informed about new content, offers, competitions, and the affiliation scheme.
Radiology at a Glance
Co-authored by Dr Graham Lloyd-Jones, Radiology at a Glance is an excellent overview of the basics of medical imaging. See independent review.