Thank You For Contacting Us

Message Sent
Thank you for contacting Radiology Masterclass.
An automated email acknowledgement has been sent to the email address you entered. Please check your inbox in a few minutes. If no email has been received, please check your junk folder and then add Radiology Masterclass to your contact list.
Please give us a few days to respond. If you would like to contact us more urgently, then please email us at webeditor@radiologymasterclass.co.uk and label your email as urgent in the subject line.
Best wishes
Radiology Masterclass
NEWS -
COVID-19 resources
Go to the resources page for links relating to the research work of Dr Graham Lloyd-Jones, Director of Radiology Masterclass.
COVID-19 latest
Presentation by Dr Graham Lloyd-Jones at the national Infection Prevention and Control conference - 27th April 2022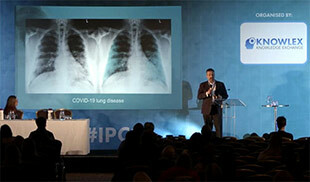 Facebook
Follow Radiology Masterclass on Facebook to hear when new content is published.
Twitter
Follow @RadMasterclass. For quizzes, updates, interesting cases, discounts and radiology news.
Follow @DrGrahamLJ. Commenting on radiology and links between oral health and systemic diseases.
Email Newsletter
Please sign up to the Radiology Masterclass email newsletter to keep informed about new content, offers, competitions, and the affiliation scheme.
Radiology at a Glance
Co-authored by Dr Graham Lloyd-Jones, Radiology at a Glance is an excellent overview of the basics of medical imaging. See independent review.