Thank You For Contacting Us

Message Sent
Thank you for contacting Radiology Masterclass.
An automated email acknowledgement has been sent to the email address you entered. Please check your inbox in a few minutes. If no email has been received, please check your junk folder and then add Radiology Masterclass to your contact list.
Please give us a few days to respond. If you would like to contact us more urgently, then please email us at webeditor@radiologymasterclass.co.uk and label your email as urgent in the subject line.
Best wishes
Radiology Masterclass
NEWS -
New trauma X-ray quiz
See the new practice X-ray interpretation gallery here - Trauma X-ray Quiz - Whole Skeleton
More quizzes coming soon!
Oro-Vasculo-Pulmonary route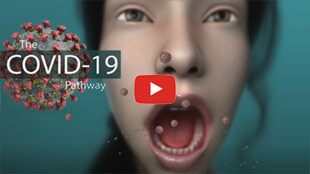 Dr Graham Lloyd-Jones explains the theory that SARS-CoV-2 could take the same infection route as seen in endocarditis - via the veins of the mouth, neck, and chest, directly to the pulmonary arteries. Read more here - COVID-19 Oro-Vasculo-Pulmonary route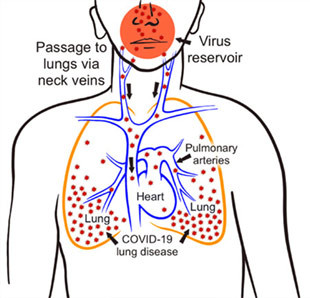 COVID-19 Lung Disease: A Pulmonary Vasculopathy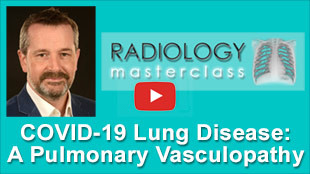 Watch the presentation by Dr Graham Lloyd-Jones, Director of Radiology Masterclass, given on November 11th 2020 at the annual conference of the British Society for Haematology, titled - What can the Radiology tell us about the vasculopathy of COVID-19 lung disease?
COVID-19 resources
The COVID-19 pathway video animation
Update from Dr Graham Lloyd-Jones, director of Radiology Masterclass. Acute COVID-19 lung disease: A pulmonary vasculopathy - not a respiratory pneumonia
Email Newsletter
Please sign up to the Radiology Masterclass email newsletter to keep informed about new content, offers, competitions, and the affiliation scheme.
Facebook
Follow Radiology Masterclass on Facebook to hear when new content is published.
Recommended textbook
Radiology at a Glance - 2nd Edition
Co-authored by the author of Radiology Masterclass, Radiology at a Glance is a complete overview of medical imaging suitable for medical students, junior doctors and other health professionals. Second edition published September 2017.